Graciela Sacco
(Rosario, 1956)

At the forefront of contemporary art, she works both in Argentina and abroad.

She was invited by the Atlantic Center for the Arts as Master Artist in Residence Program to coordinate an international artists workshop in 2005. She has been a resident artist in Delfina Studio, London, in the summer of 2002, and in la Cite des Artes, Paris, in the winter of 2003. Sacco has represented Argentina at several biennials, including Venice 2001, La Havana 1997/2000, Mercosur 1997 and Sao Pablo 1996. She was also invited to the Shanghai Biennale 2004 and the Biennial of the End of the World in Ushuaia 2009. Her work has appeared in important publications such as America´s Society Magazine, Bomb, Art Nexus, Art News, Art in America.

She participates every year in Art Chicago, Art Miami, ARCO and other international exhibitions. Her work is exhibited in public and private collections. She lives and works in Rosario and Madrid.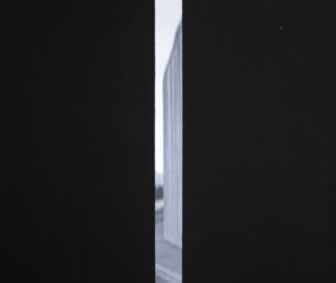 Wall, of the series M2 2010
Video-installation