Andrés Denegri
Documentary impressions of the artist Oscar Bony taken in his studio during the creation of his Suicides series. In the film, Bony is captured during the performance shooting a gun on his self-portraits.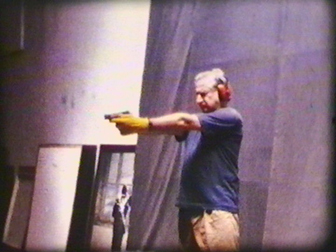 Bony instant

(1' 53"), 2000.
Super 8mm, transferred to digital video








Ricardo Pons



After images are optical illusions produced after looking away from the direct gaze at an image and are caused by retinal persistence phenomenon. In the video, this is associated with historical trauma: when blindfolded, prisoners compose images from other sensorial experiences.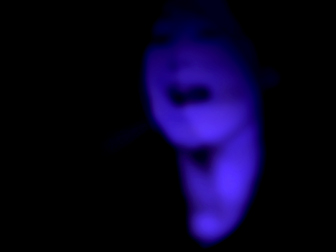 After images

(4' 30''), 2006.







María Inés Szigety



Three actions are performed by the artist and recorded: she completes the process of stapling herself to a chair, taping herself to the floor and sewing herself to a bed. The artifice is constructed to refer to domestic alienation; the ultimate effect of the imagery is enhanced by the editing.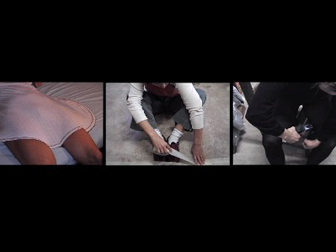 Cambios/Changes (5' 51"), 2005.









Carlos Trilnick



An intervention performed on the infamous goal at the River Plate stadium, where the 1978 World Cup was played. 25 years on, a gesture that attempts to mourn for those who did not win the football cup but lost their lives in the hands of Estate terror.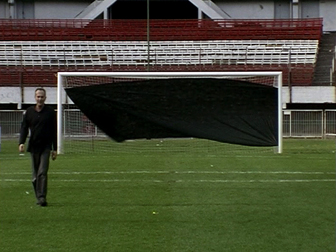 1978 - 2003

(7' 34''), 2003.








Gabriela Golder



A performance enacted by the artist herself: a woman cleans the floor of a large room by licking its entire surface. A radical meditation on submission, work conditions and resistance.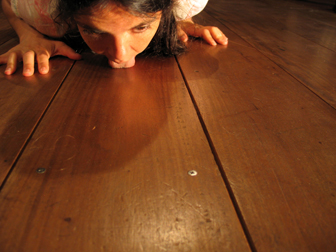 Diaspora

(8' 12''), 2005.
Camera: Alejandro Schianchi. Concept and editing: Gabriela Golder. Performance: Gabriela Golder.







Silvia Rivas



A dance performed by a community group from the neighbourhood of La Cava.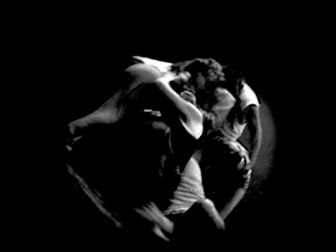 All that is outside

(5' 28"), 2005.







Graciela Taquini



Granada records the testimony of artist Andrea Fasani, who spent more than forty days in captivity during the military dictatorship. The testimony is made of repetitions, automatisms, and somewhat conscious concealments.





Granada (6' 10"), 2005.
Camera and editing: Ricardo Pons.
Concept and direction: Graciela Taquini.