EVENT
Argentina at London International Wine Fair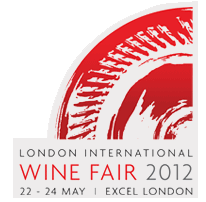 On 22-24 May Argentina participated at the London International Wine Fair once again, one of the most important trade shows for the wine industry in the world.

Together with Argentina, many other countries also participated with National Pavilions, as was the case with Australia, Austria, Brazil, Bulgaria, Chile, Croatia, France, Georgia, Hungary, India, Italy, Spain, US, New Zealand, South Africa, Portugal, Russia, Rumania, Slovenia, Switzerland, Turquey and Uruguay, among others.

There were around 42 Argentine Wineries at the fair. Most of them gathered under The Federal Council of Investments (CFI): Bodega Del Desierto, Carelli, Domados, Don Cristóbal, Familia Cassone, Finca Martha, Fincas Rewen, Mauricio Lorca, Muñoz De Toro Wines, San Huberto, Funckenhausen Vinyards, Garbin Estate, Goyenechea, La Guarda, Cooperativa La Riojana, The Vines of Mendoza, Valcosta Estate, Valle De La Puerta, Viña Qaramy, Viñas Don Martín, Zorzal Wines, Familia Zuccardi and many others with their importers.

In order to celebrate Argentine wines' success at this fair and market, a reception was held at the Ambassador's Residence for all the participating wineries from Argentina, as well as importers, restaurateurs, press, sommeliers, Government representatives of Mendoza and British Members of Parliament, among others guests.